"Alif Boiler offers professional Steam boiler installation in Bangladesh. Our expert technicians ensure efficient and reliable installation, tailored to your industrial needs. Trust us for top-notch boiler technology and seamless installation processes. Contact us for reliable steam boiler solutions that drive productivity and energy efficiency in Bangladesh."All Kinds of Boiler Installation, Accessories Supply & Setting Repairing, All damaged parts Replacement, setting & Running for Different Industries like Garments, Foods, Garment, Textile, Paper, Brewery, Rice Mill, Dairy Products, Laundry, Poultry feed, Package, Plywood, Building material, Chemical, etc. and so on.
At Alif Boiler, we take pride in providing top-notch steam boiler services that cater to the diverse industrial needs in Bangladesh. Our experienced team of technicians is dedicated to ensuring the optimal performance and efficiency of your steam boilers. Here's what sets our steam boiler service apart:
Experienced Professionals: Our skilled technicians have extensive experience in servicing a wide range of steam boilers. Whether it's routine maintenance, repairs, or troubleshooting, we've got you covered.

Comprehensive Maintenance: Regular maintenance is crucial for the longevity and efficiency of your steam boilers. We offer comprehensive maintenance plans that include thorough inspections, cleaning, and necessary adjustments to keep your boilers operating at their best.

Efficiency Enhancement: Alif Boiler specializes in optimizing boiler efficiency. Our service aims to improve fuel efficiency and reduce operational costs, ensuring you get the most out of your steam boilers.

Emergency Repairs: Boiler breakdowns can disrupt your operations. That's why we provide prompt emergency repair services to get your steam boilers back up and running, minimizing downtime.

Quality Spare Parts: We understand the importance of using genuine spare parts for repairs. Our inventory includes high-quality boiler spare parts to ensure the reliability and longevity of the repairs.

Safety First: Safety is paramount in boiler operation. Our technicians prioritize safety protocols during repairs and maintenance, ensuring a secure working environment for your facility.

Customized Solutions: We tailor our services to your specific requirements. Whether you have a small-scale setup or a large industrial complex, our steam boiler service can be customized to meet your needs.

24/7 Support: Boiler issues can arise at any time. With our round-the-clock support, you can reach out to us whenever you need assistance, ensuring minimal disruption to your operations.

Consultation Services: Our experts are available to provide consultation on steam boiler-related matters. From selecting the right boiler for your needs to optimizing your steam system, we're here to help.
When you choose Alif Boiler for your steam boiler service needs in Bangladesh, you're choosing a partner dedicated to your success. Contact us today to experience reliable, efficient, and expert steam boiler services that drive productivity and energy efficiency in your industrial operations.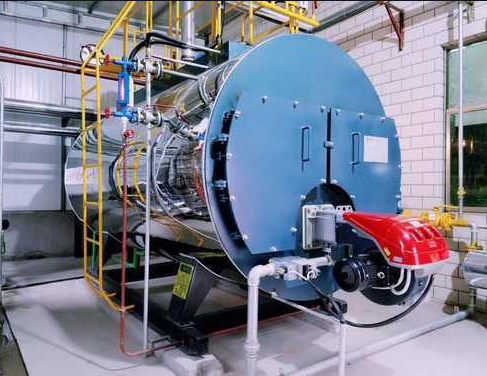 Boiler Installation
All Kinds of Boiler Installation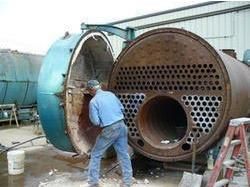 Boiler Servicing & Repairing​
Alif Boiler is providing the best service in Bangladesh, we have a team of skilled engineers and technicians
Boiler Chemical Wash​
Get your boiler de-scaling and tested every 6 months as per government guidelines.
Boiler Hydraulic Testing​
Get your boiler and hydraulic tested every 1 years as per government guidelines.