ALIF BOILER Company Bangladesh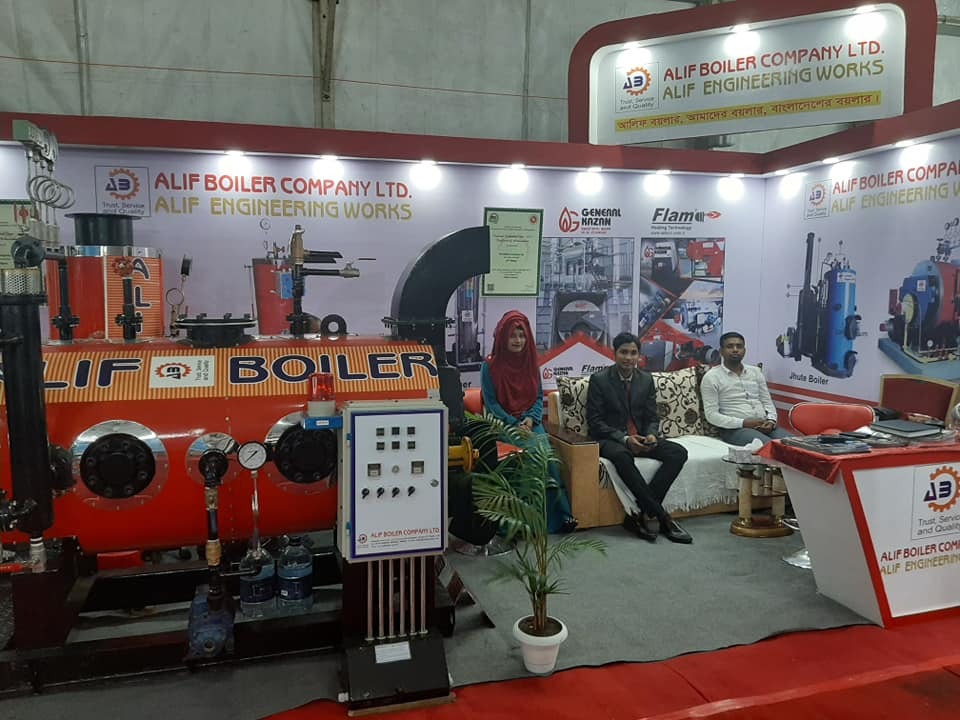 Alif Boiler Company Ltd., Founded in 2006.
Boiler Company Bangladesh: Reliable & Certified Manufacturer and Supplier for Oil Gas Fired Steam Boiler, Coal / Biomass Fired Boiler, Thermal Oil Heater Boiler, Hot Water Boiler, and Electric Heating Boiler. With over 13 years of experience in boiler design, technique, production, installation, and operation.
Alif Boiler Company Ltd. holds a Boiler, Pressure vessel manufacturing license approved by the Inspection Authority of Office of the Chief Inspector of Boilers, Government of the People's Republic of Bangladesh, Fire License, IRC & ERC License, License of DCCI and Environment certification by Department of Environment, Government of the People's Republic of Bangladesh.
"Trust, Service, Quality" is our business philosophy, trusted industrial partner, service for customers, and ensure premium quality. Faith moves mountains, Alif Boiler Company Ltd. looks forward to cooperating with you!
Why You Procure Buy Boiler From Alif Boiler Company Ltd
1. Government of Bangladesh inspection authority certified  boiler ( as per BBR Code)
2. High quality boiler, Comparable to any other foreing origin
3. Assemblrd with components importedmd for , USA,UK,EU etc
4. Technical support & regular Maintenance/service by experienced and skilled service team.
5. Guaranteed round the clock after sales service.
6. spare parts readily available from large stock.
7. High efficiency, Guaranteed steam output, less fuel consumption, long life